Hey guys! I've recently been venturing into green eyeshadow. I've never really worn it, probably because I really detest the color green. However, with my dark brown eyes and blonde hair, I think the green shadow is striking :) Even more than that, I used my wet and wild shadow trios and they are AMAZING. I can't believe the quality for the price.
without further ado- here is the look and a breakdown :)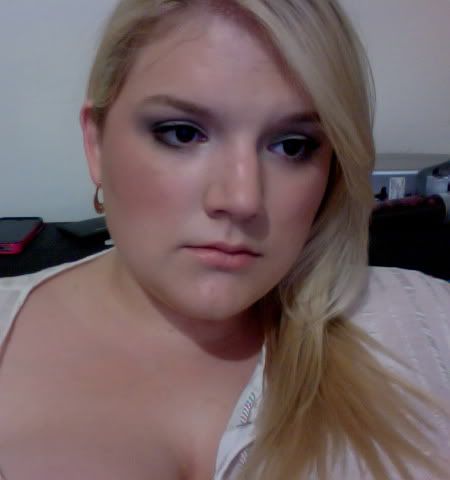 Face: Laura Mercier Hydrating primer, Laura Mercier Moisturizing Foundation in Warm Ivory, MAC Mineralized Skin Finish Natural and Light Medium
Eyes: Tarte Eye Primer, Wet and Wild Trios in Cool as a Cucumber and Walking on Eggshells, LORAC Front of the Line Pro, Smashbox Eyelash Primer, DJV Beautinizer Fiberwig LX mascara, Anastasia Blonde Brow Gel
Cheeks: Tarte Amazonian Clay Blush in Exposed, NARS Laguna Bronzer and Albatross Highlighter
Lips: Guerlain Kiss Kiss Lipstick in Rose Ingenue 523
and for a breakdown on the eyes:

I used the Tarte Eye Primer as an all over base, the highlighter shade from Cool as a Cucumber all over the lid, Lid color on the outer V and lower lashes (also on outer 1/3 of the upper lash line) and the crease shade in the crease and the highlighter from the Walking on Eggshells Highlighter shade as a highlight.
LORAC front of the line Pro in a very thin line on upper lash line, Smashbox lash primer, DJV Beautinizer Fiberwig LX
I'm absolutely loving these shadows! I'll probably depot all the ones I have into a Z palette :)
all for now!
xxtheblondeandthebeauty