So, Models Own is a cosmetics and nail polish company based out of London, who have earned a place in the bloggersphere because of their cheap prices and high quality. They ran a promotion via facebook that after they reached 50,000 page likes they would run a 50% off on their entire catalogue.
I ended up ordering 2 orders, and waited, and waited, and waited. I finally received an email from their customer service saying that my packages had been returned, but that they had repacked it, refunded both of my shipping costs, AND sent it via priority mail. So, I received it today, and I would just like to say that I have been blown away by their customer service! I received a couple doubles, but I'm fairly sure that it is my fault, which is better for you guys! keep a look out for an upcoming youtube giveaway!
Anyways, here are the nailpolishes I ended up getting. Swatches of these to come, and swatches of all the makeup items!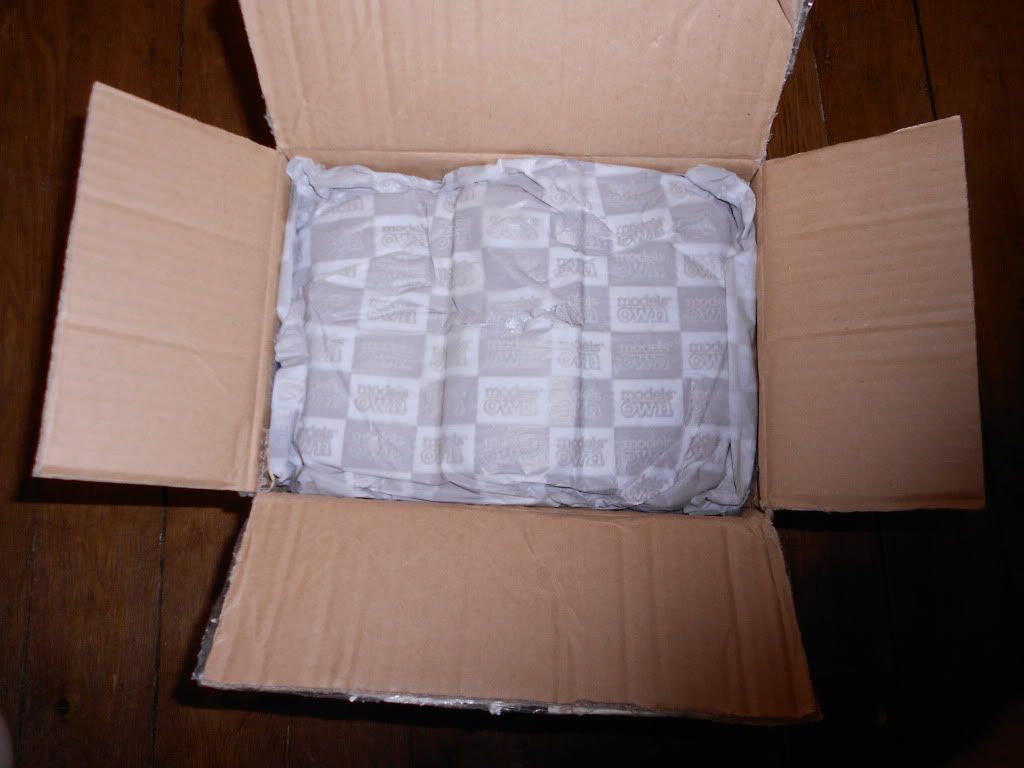 Opening up the box!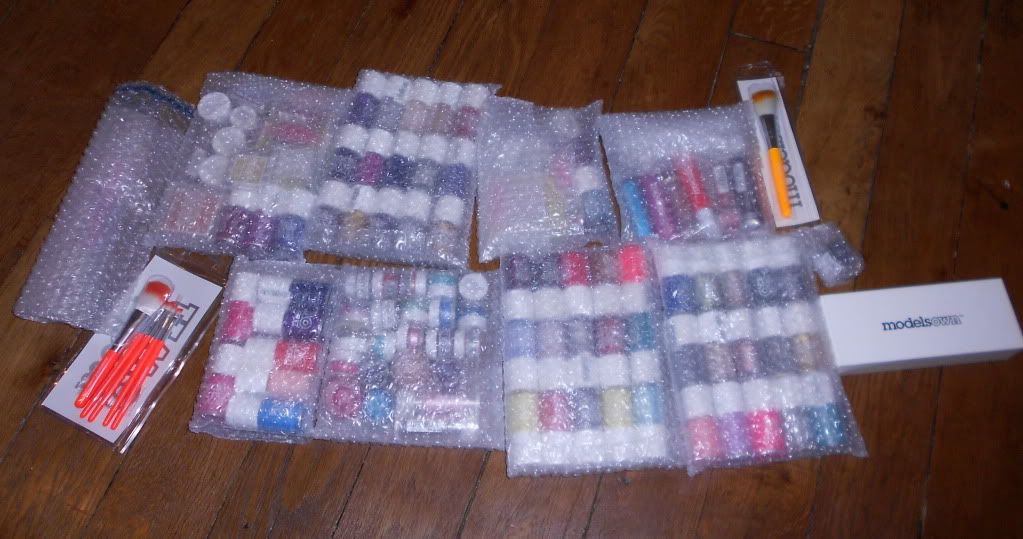 All my goodies laid out :)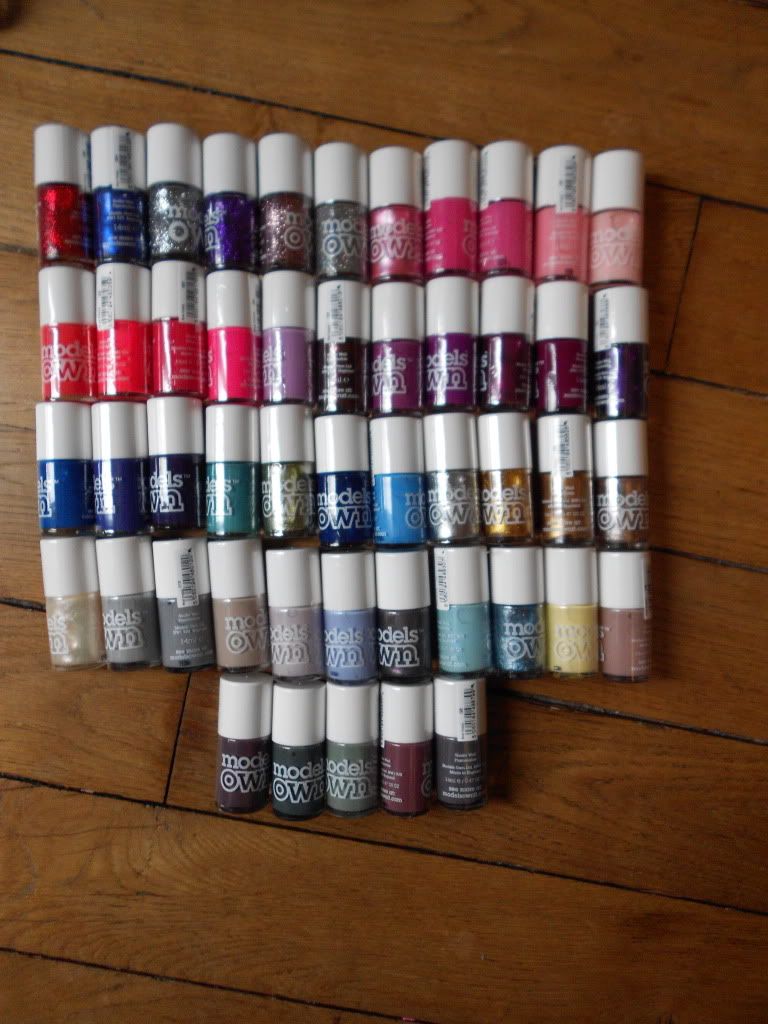 The nail polishes in all their glory!
Top Row- Scarlet Sparkle, Bluebelle, Silver Fox, Purple Haze, Pink Fizz, Juicy Jules, Lili's Pink, Sophie's Pink, Pink Blush, Pastel Pink, Buff Pink
Second Row- Coral Reef, Pink Punk, Raspberry Crush, Bubblegum, Lilac Dream, Cherry Pie, Purple Poppy, Purple Passion, Magenta Pearl, Turkish Delight, Purple Mystique
Third Row- True Blue, Prussian Blue, Purple Rain, Top Turquoise, Green Flash, Betty Blue, Feeling Blue, Sterling Silver, Gold Rush, Gold Digger, Champagne
Fourth Row- Pearly Queen, Misty Grey, Grey Day, Slate Grey, Utopia, Beth's Blue, Dusty Mauve, Blooboo, Blue Moon, Lemon Meringue, Nude Beige, Mushroom
Fifth Row- Purple Grey, Moody Grey, Grace Green, Purple Ash
there you have it, keep checking back for face and eyes and a lip post with photos and swatches!