Where does one begin a beauty blog? I read blogs, on a daily basis, and I think that the foundation of beauty has to be your skin, and with that being said, what better way to start a beauty blog than with a skin care routine. When I was younger I was blessed with pretty perfect skin. I rarely got zits, I had normal to dry skin, could sleep in makeup without breaking out and it wasn't particularly sensitive. However, as I've gotten older I have really realized how extremely important skin care is.
skin type: dry to normal
skin color: in the winter I'm as light as they come, although come summer I'm a light to medium tan (for all you mac junkies, I start at an NC15 and am usually around an NC30 by the time summer rolls around)
biggest skin concern: redness, my cheeks are especially red and my dermatologist tells me that I'm on the borderline of rosacea.
also, just a note- I use a ton of products, mostly because I'm constantly changing them out, although this has been pretty constant for about four months now.
Cleanser: Mac Creme Cleanser ($19.50)- this cleanser does it all for me, removes makeup and gets deep into my pores to clean out any dirt and grime. I use this when I wake up in the morning, and before I go to bed.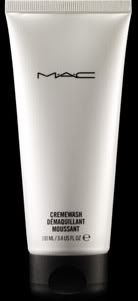 Exfoliator: St. Ives ($3.95)- being a beauty junkie I have tried probably 30 different exfoliators, and I always come back to this one. They now have a wide range of scrubs targeted towards skin concerns, there is one for everyone. I use the Naturally Clear Blemish and Blackhead Fighter, but there are many others. I use this usually at night after my cleanser.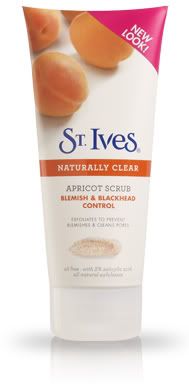 Exfoliator/Cleanser: Clarisonic Face Brush ($195)- While most people claim this as their holy grail skin care item, I wouldn't go so far for myself. I absolutely love this brush, however, I've found that if I use it everyday as directed, my skin becomes extremely tender and sensitive to any products I use afterwords. Because of this, I try to use it about twice a week, or whenever I feel like my skin needs an extra deep cleanse. I use it with my MAC cleanser and it works great. (edit, I've been using this every night for the past week because I've been trying to clear up some spots, but when my skin is doing well I don't use it nearly as often.)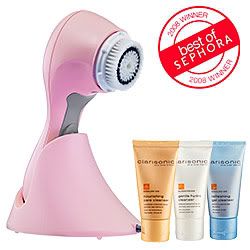 Night Face Creme: Chanel's Beaute Initiale Creme ($75)- While this seemed like an extremely extravagant purchase at the time, I feel like skin is worth investing in, and this creme is just that: an investment. After going through tons of moisturizers trying to find the perfect one, I finally gave in and stopped at my nearest Chanel counter. The wonderful MA suggested this creme to me and as soon as I opened it and felt the extremely creamy, yet surprisingly light formulation, I was sold. I use this at night before bed and wake up the next morning with my skin feeling miraculously supple and smooth, despite what the weather may be.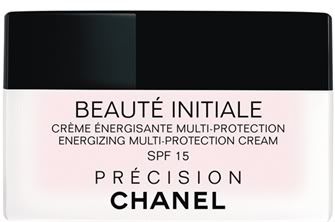 Eye Creams: Philosophy's Dark Shadows ($33) and MAC's Moisturelush Eye Creme($30)- Dark Shadows is a must own for all of us plagued by dark circles. I use some at night before I put moisturizers on and in the morning right before makeup. I don't know how it does it, but my dark bags seem to disappear. As far as Moisturelush goes, it is my go to eye cream when my face is super dry. Overnight it plumps and moisturizes the areas around my eyes better than anything else I have found.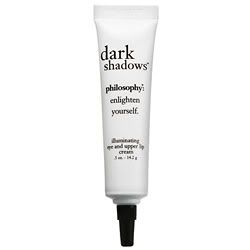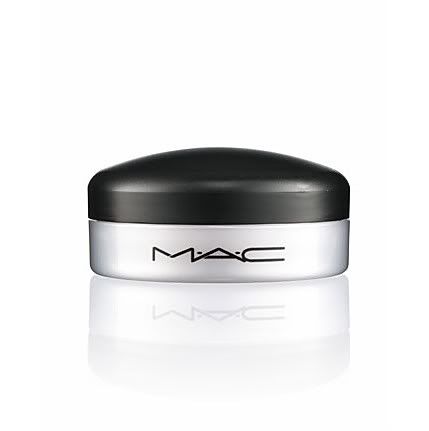 Day Time Moisturizer: Philosophy's Hope Springs Eternal ($20)- I ran across this on accident one fateful day in Sephora as I was digging for another tube of my beloved Dark Shadows. This product is everything I wish MAC's FIX+ would have been, but isn't. The scent is delightful and its the perfect balance of refreshing cool and moisture before I put on my makeup.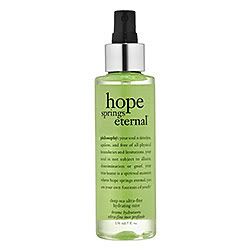 Day/Night Treatment: Dermadoctor's Calm, Cool & Corrected ($85)- This lightweight cream seemed to be nothing more than another sales ploy. How could a light creme promise to lessen the severity of my extremely pink cheeks? But this creme delivers. It takes about two weeks to see results, but not only does this wonderful creme make my cheeks porcelain white, but they are no longer super sensitive!
Mask: Peter Thomas Roth Cucumber Gel Mask ($45)- I hardly use this anymore after I discovered Calm, Cool & Corrected, but there are times when I need an extra dose of soothing comfort, and I reach for this beauty. A little bit goes a very long way, and I have had the same jar for over a year, and I used it once a day for a good 6 months.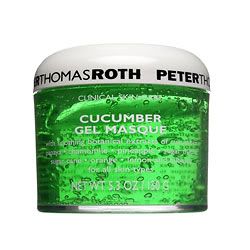 Peel: Peter Thomas Roth Pumpkin Enzyme Peel ($44)- I will admit that if you do not like the smell of pumpkin, or pumpkin pie you will want to steer very clear of this product. Although if you can manage your face smelling like a pumpkin for up to five minutes, this product is a chemical exfoliator, leaving my skin the smoothest it has been in years. I only use this once every two to three weeks or so because PTR products are so potent.
And there you have it, my extremely long run down on my skin care routine! let me know if you would like sites on where to find all of the products and I will be sure to add those. As I've said, I use a ton of products, and it definitely fluctuates depending on how my skin is acting, which changes about as often and the wind changes directions.