Much like my skincare routine, this changes quite often. I have pretty dry and sensitive skin and depending on the weather I tend to have fairly large pores around my cheek area. However, there are miracle days when I feel like my skin is great and little makeup is needed. I will post an entry on that sometime later this week.
As I mentioned in my previous post, I start out with Philosophy's Hope Springs Eternal spray and a dab of dark circles.
Primer: Smashbox PhotoFinish Original ($36)- I've tried tons of different primers, and this is the only one that seems to fill my pores without feeling excessively heavy once I put on concealer, foundation and powder. Also, just a tip: if you ever need to run out of the house sans "slap" (as one of my favorite gurus lollipop26 calls it) take a pump or two of photo finish and call it a day, it evens out skin texture, making it the perfect for those early morning grocery store runs.
Foundations: MAC Studio Sculpt in NC25 ($29.50), Makeup Forever HD in 120 ($40), and Chanel Mat Lumiere in Soft Bisque ($54)- Let me preface this by saying that without a doubt, the foundation that I grab for everyday is Studio Sculpt. MAC foundations and I have been through the ringers for years, as almost all of their formulations break me out. However, one fateful day, a beloved MA at my MAC counter conned me into trying it, and I was instantly hooked. The creamy gel formula glides effortlessly onto skin, making perfect skin a fairytale no more. It has a medium coverage which covers everything except for my pesky dark circles. My only problem with SS is the finish. It has what I would call a "satin" finish although if I touch my hands to my face it often feels somewhat sticky. My remedy is a good setting powder, which I cover later. However, if I know I am going to be out in the hot sun all day or in another situation in which sweat is inevitable, I reach for the previous holy grail title holders- a combination of MUFE HD and Mat Lumiere. I use a 2:1 ratio of MUFE:Chanel because I love the finish on Lumiere but the color I have is about a shade too dark, and I find that if I don't mix them I can look a little cakey. I apply all of my foundations with the MAC 187 stippling brush, and am still on the hunt for a cheaper dupe.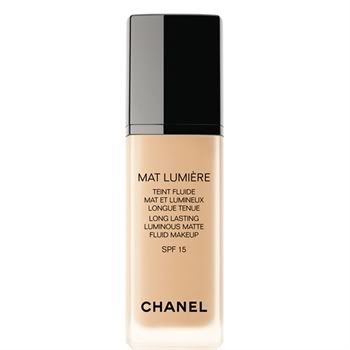 Setting Powder: Makeup Forever HD Microfinish Powder ($30)- I have yet to find a finishing powder I like as much as this one. It leaves this silky amazing feeling skin, that doesn't fade throughout the day, and keeps everything in place. I like to use it after i've applied everything, blush, sculpt, etc. to make sure that everything stays. I've also heard that MAC Set Powder is extremely similar.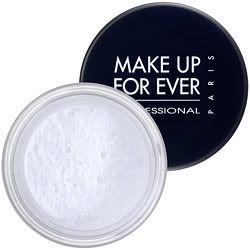 Color Corrector: Coastal Scents Color Corrector Quad ($7.95)- I love this quad and it also works extremely well for any of you working on your kits. The only ones I use are the yellow to combat my under eye circles and the green for redness, but the other two are useful for self tanning mishaps and olive complected skin. I use these before foundation and after my primer.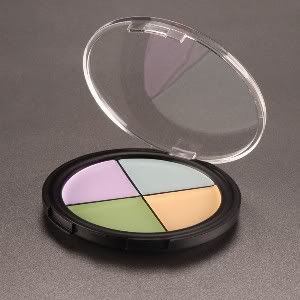 Under Eye Concealer: Studio Sculpt Concealer in NW20 ($16.50)- this ultra-creamy concealer is wonderful, that is all I can say about it. I use the NW range because they are pink based, combatting the purplish undertones of my nasty under eye circles.
Blemish Concealer: Coastal Scents Camo Concealer Palette ($16.95)- this is unbeatable for the price. with 5 yellow based and 5 pink based concealers ranging from very light to very dark, and a super creamy formulation. I love the yellow based to cover up any blemishes I may have.
Bronzers: Nars Laguna Bronzer ($32) and MAC Bronzer in Refined Golden ($22)- both of these are wonderful for that just back from the beach glow. I use the MAC 150 brush for the perfect distribution.